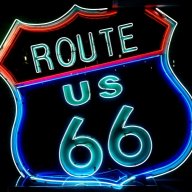 Cruisin' Mainstreet
Supporting Member
Joined

Oct 19, 2003
Posts

106,343
Reaction score

45,692
Does Kyrie even know what he wants truly? I mean he has almost an automatic ticket to the finals playing with one of the greatest players of all time...and he just wants to be "the man" on a so so team? WTF? Hey newsflash...any team that gets you is still going to want to add pieces to get to the finals...blue Chip pieces preferably. Then you won't be the sole focal point all over again.


PS... You won't be the man until you play both sides of the ball!!!!
I think Kyrie wants out of Cleveland before the post-Lebron era. The rest are mostly excuses except his desire to play for a good team.
Kyrie is not going to be able to carry a team.