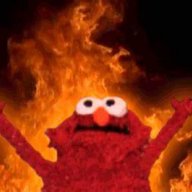 ASFN IDOL
Supporting Member
Joined

Jan 2, 2003
Posts

83,407
Reaction score

50,223
Are we going to have read this on every game thread? I mean, he's gone. And he's not an Ayton replacement, no matter how much you overrate his numbers on a bottom feeder in Indy.

Good kid, hope he's successful and there is a smidge of regret for not picking up his option, but he's not a difference maker.
I think it's a specious argument to blow off his numbers because he's on a bottom feeder since he put up the same numbers on a title contending team when he was given minutes here too.
Kid's only in his second year and it's apparent he can bang for boards against anyone already at this young stage of his career. He might not be a difference maker yet, but he's got a world of potential considering he's already got one skill like that on lock and is so young, IMO.