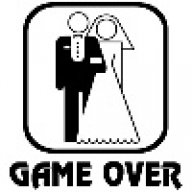 Chopped Liver Moderator
Super Moderator
Moderator
Supporting Member
Joined

Aug 19, 2005
Posts

45,047
Reaction score

9,870
Ditto. While it's nice we're having a good season, it all means crap is we don't win the Super Bowl. Simply going isn't going to cut it. We went when it was painfully obvious we weren't a Super Bowl caliber team. Anything can happen in the playoffs. A lot of work has to be done. Now we get to rest up before travelling east for the biggest game since 2009. But in the end, I would like to see a championship before I die. I root for 4 teams, 1 each in the 4 'major' sports and all of them have championships in my lifetime except the Cards. Hell, even the AFL Soul have a title. But this version of the Cards are the first version that are literal contenders but now we need to close the deal.
Total buzz kill and kinda right at the same time. We haven't had a team this good, well ever. Even in the Superbowl season, we were great on offense and terrible on defense. This team right now is good enough to beat any team on any field, neutral or no. We can't let this opportunity slip.
I have been a fan of this team my whole life and it was painful following this team through the 90s and early to mid 2000s. However, I wore it like a badge of honor though to still support this team that continually were so bad year after year.