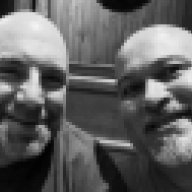 Killer Snail
Moderator
Supporting Member
Joined

May 14, 2002
Posts

72,220
Reaction score

27,204
Location
http://wakeforestsports.ocsn.com/sports/m-basebl/mtt/dantona_jamie00.html
THE BOOK ON D'ANTONA: One of the top power hitters in the country... possesses a cannon arm rated as the best infield arm in the ACC by Baseball America... played first base as a freshman and third base as a sophomore... could see time at both positions as a junior... the 2001 National Freshman of the Year and ACC Rookie of the Year... could make a run at Wake Forest's career marks for home runs and runs batted in this season as a junior... needs 19 home runs and 82 RBI for the records... could get into top ten for career batting average... pitched on Scout Day during the fall and created a buzz by throwing 94 mph off the mound.
2002: SOPHOMORE YEAR
NCAA All-Regional Team (Winston-Salem)
ACC All-Tournament Team
Drove in 83 runs, the second best single season mark in Wake Forest history... drilled 20 home runs, becoming just the fifth Deacon to accomplish that feat... finished fifth nationally in runs batted in with 1.46 per game... stepped it up in the postseason once again, batting .500 with four home runs and 14 RBI, reaching base in 28 of 45 plate appearances... hit 10 home runs against ACC pitching to lead the league... drove in 34 runs in just 22 ACC games... had 20 multi-RBI games including nine games with four or more RBI... homered twice with five RBI in one game vs. UNC... hit five bombs in a four-game span vs. Maryland and Charlotte... hit six home runs vs. ranked teams (three vs. UNC, FSU, GT and Richmond)... had a team-leading nine game-winning RBI... reached base in 51 of 56 games... had a 12-game hitting streak from March 22 through April 12.
2001: FRESHMAN YEAR
National Freshman of the Year (Collegiate Baseball)
ACC Rookie of the Year
NCAA All-Regional Team (Knoxville, Tenn.)
ACC All-Tournament Team
Chosen national freshman of the year by Collegiate Baseball after batting .364 with 17 home runs and an ACC-leading 77 RBI... named to the NCAA All-Regional Team in Knoxville after batting .391 with five homers and nine RBI... hit three HR vs. Tennessee Tech becoming just the fourth player in NCAA history to accomplish the feat in a Tournament game... named to the ACC All-Tournament Team while hitting .368 with two home runs and six RBI... a second team All-ACC selection... batted .398 against ACC pitching... started at first base in each of Wake Forest's 62 games... ranked among the league leaders in home runs (5th), total bases (5th), slugging percentage (5th), runs (6th), hits (7th) and average (9th)... finished his rookie season on a 17-game hitting streak and batted .403 in the final month of the year with seven home runs and 25 RBI in just 16 games... finished with a team-high 22 multi-RBI games... had 27 multi-hit games including 12 contests with three base hits... had a pair of three-hit games at third-ranked Georgia Tech with a home run... hit a grand slam at Virginia Tech... had three hits in one game at Florida State... homered against Clemson... had three final at-bat game winning RBI's -- a 12th inning single against UCF, a two-on, two-out single in the ninth to defeat ECU and a bottom of the ninth bloop single against Duke... began his college career on a 15-game hitting streak... drilled three doubles vs. Penn State, tying a WFU record.
TRUMBULL HIGH SCHOOL
A two-time USA Today Honorable Mention Player of the Year... a three-year starter... a two-time All-State pick... the Connecticut Post's Most Valuable Player as a senior... named to the All-District 1 Team... a two-time recipient (1998 and 1999) of the "Golden Bat Award" for best offensive player of his Team Connecticut Select Team that won the national championship in 1999.
ODDS & ENDS
Collegiate Baseball's National Freshman of the Year and the ACC's Rookie of the Year in 2001... A communication major... full name is Jamie D'Antona... chose Wake Forest over Virginia... parents are Joseph and Karin D'Antona.