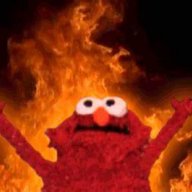 ASFN IDOL
Supporting Member
Joined

Jan 2, 2003
Posts

76,542
Reaction score

37,301
Most pathetic playoff performance from a number one seed in any sport I've followed, ever. Not even close.

But I suspect I'd be a lot more devastated had I been a Seahawks fan the morning after my Head Coach called for a pass play in a short yardage situation (with a GREAT short yardage back available) and even that loss would likely pale in comparison to the misery I'd feel knowing my Atlanta Falcons team had a 25 point lead with just over a quarter to play.

I'm in a daze this morning, a little depressed and feel like I can never truly love sports again. But I don't feel it in my heart the way I have some other disappointing Arizona losses through the years. I can laugh this one off, it was a pitiful performance in every way.

But I still ache a little from the 2 losses to the Rockets and the loss to Duke in the finals and the miserable comeback loss to Illinois or the last second touchdown catch by Pittsburgh or the late game collapse against Santa Clara and many others. So, worst loss ever yeah, but not worst feeling ever (for me, anyway).
Yeah. It's not a heartbreaker like the other ones. It's just straight up pitiful. There's two different kinds of worst… it's the single worst performance in nba history when you look at the context, expectations, 2-0 series lead, clowning the other team hone court, etc.
So maybe the most embarassing loss in nba history is better way to put it.