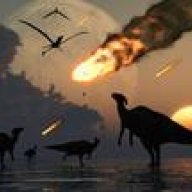 Provocateur aka Wallyburger
Supporting Member
Joined

Nov 17, 2003
Posts

39,818
Reaction score

3,409
Location
Well, I finally saw the Cards , live, in person, for the first time in about 20 years. My observations and questions follow;

1. The Cards beat the worst team in football. But they won. A loss would have been disheartening.

2. The stadium, formerly known as Joe Robbie but is now named after a bankrupt wannabe sports apparrel manufacturer, was half empty.

3. The midfield fight prior to the game was so laughable....... that everyone present just .......... laughed. It was definitely a sissy fight.

4. Dennis Green must hate everyone on the sidelines. What's with his 20 yard line opposite end of the field coaching position? Does he always do that?

5. That game was so boring. Like watching paint dry, until the Dolphin meltdown. The Cardinals just killed another coach. Dave Wannstedt will never talk his way out of this one.

6. The red on red unis are weird looking. I missed the traditional red and white .

7. The weather was fantastic.

8. It may be another 20 years before I see them , in person again. Whoops, I'll be in anursing home by then.

9. It was fun. Glad I went.