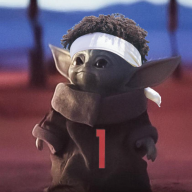 Super Moderator
Super Moderator
Moderator
Supporting Member
Joined

Sep 14, 2002
Posts

35,573
Reaction score

22,505
Location
Well week 3 is done and you are starting to get an idea of what your opponents will look like. Here is how they are trending in my opinion compared to my initial thoughts.

Week 4 Rams: Trending up. Stafford has been well protected to date and is blowing away his career averages. If he stays at a 3% sack rate, the Rams will be the toughest opponent on the schedule.
Week 5 49ers Trending Down. I don't see anything here that has them challenging for the division. They are averaging 3.6 yards a carry after the RB room has been decimated.
Week 6 Browns Trending Up. The trendy pick to win the AFC North will bludgeon you with the run game. They have a ridiculous 500 yards rushing already.
Week 7 Texans Trending Same. Yeah they got a win against Jacksonville but this is a cupcake. I already thought they were a cupcake.
Week 8 Packers Trending Down. I thought this was the NFC Super Bowl representative. They are lucky to play in the NFC North.
Week 9 49ers See week 5.
Week 10 Panther Trending Up. Matt Rhule is the junk QB whisperer.
Week 11 Seahawks Trending Down. Only team in the division with a negative point differential and has lost twice to teams the Cards have already played.
Week 12 Bears. Trending Down. This team averaged 1.1 yards per play last week. They are already -37. How did we lose a playoff spot to this coach?
Week 13 Rams See Week 4
Week 14 Lions Trending Down. Another AFC North special with a -28 point differential through 3 weeks.
Week 15 Colts Trending Down. Carson Wentz is the new Jake Delhomme. Whatever happened in Philly has ruined him.
Week 16 Cowboys Trending Up. This team can score in bunches. Does this game get flexed over Vikings and Packers?
Week 17 Seahawks See week 11

The Common Divisions - The NFC North and AFC South are comically bad and yet the Seahawks already have two losses there. The Titans on the road were the toughest team in that slate. The Vikings were the next hardest out and they are done. Probably 7-1 against that division where either the Packers win on Thursday or some fluke happens against the Lions AGAIN.

Our Division. Likely 3-3 + / - a game.

The Seahawks are about to implode. They face a must win against the 49ers this week and then a short week to play the Rams.
The Rams getting the Giants while we get the Cowboys is a rough turn. We MIGHT steal 1 against them. I don't see 4 losses on their schedule. I will count both games as losses because McVay is Kliff's daddy.
The 49ers They are 2-1 by barely beating the the Eagles and the Lions. I only feared them running the football and they are inept at it so far.

Bonus Games - Browns, Cowboys, and Panthers - Wow did we lose the straw draw here. Cowboys and Browns are likely division winners and the Panthers are a tough out. I am going to say 1-2 here.

Updated Record Prediction - Prior pick was 9-8. Updated pick 11-6. 9-8 is the floor where you get swept in the bonus games and split with the 49ers and Seahawks. Upside is 13-4 where you split with the Rams and go 2-1 in the Bonus games.