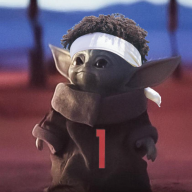 Super Moderator
Super Moderator
Moderator
Supporting Member
Joined

Sep 14, 2002
Posts

35,566
Reaction score

22,474
Location
Just another phenomenal article by the Athletic. They give you daily great coverage of your favorite teams and well worth the yearly subscription.
https://theathletic.com/1818677/202...-the-cardinals-and-phoenix/?source=dailyemail
Overall everyone is impressed / likes Murray. Everyone isn't sure about Kliff. No one really dislikes us like they despise everyone else in the division. I loved reading where they like to eat / visit while in Phoenix. Wendy and I call RnR in Old Town Douchebagistan so funny that is the Seahawks favorite place to visit.
Some Excerpts
Matt Barrows, 49ers beat writer

Best asset, player: As any longtime NFC West observer will note, a quarterback who can buy extra seconds with his feet and then launch a pass 55 yards down the field is worth his weight in gold. The 49ers have used most of their assets to build an imposing defensive line, which against most teams has been a winning tactic. Kyler Murray doesn't entirely negate that advantage for the 49ers. But he frustrated them twice during his rookie season and reminded everyone in the Bay Area of longtime nemesis Russell Wilson.

Michael Shawn-Dugar, Seahawks beat writer

How does your fan base perceive the Cardinals: The Seahawks fan base doesn't really think about the Cardinals in a meaningful way. Sure, when they're the next opponent on the schedule people are concerned, and they love traveling to Arizona, but there's no long-standing beef with the Arizona fans like there is with San Francisco. And there's not really any running jokes about the team like there was with Jeff Fisher's 7-9 Rams, or the current jokes about Jared Goff, who Seahawks fans don't think is very good. Seattle respects the hell out of Larry Fitzgerald, who might be the most likable guy in the league. They might legitimately be sad when he retires in 2036. The move to acquire DeAndre Hopkins, coupled with the maturation of Murray might change things, though. We could be in for a few years of Wilson, DK Metcalf and Tyler Lockett going to war with Murray and Hopkins, which is a fireworks show that might spark an actual rivalry between the two cities.

Jourdan Rodrigue, Rams beat writer

The 2020 prediction: 9-7. Murray wins a couple of these all by himself. But the NFC West is too fierce a competition ground; the division simply can't avoid cannibalizing itself.