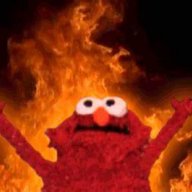 ASFN IDOL
Supporting Member
Banned from P+R
Joined

Jan 2, 2003
Posts

84,717
Reaction score

53,350
I do still enjoy the show, but season 1 was reaching "Breaking Bad" territory. Season 2 is definitely not up to that level. But it's still really, really good compared to a lot of the crap that's on.

I just hope it doesn't start to turn into 24.
i can agree with this. i actually thought it was approaching that level again and hit its high point during the episode where Carrie finally broke Brody in the interrogation room, but every since they "turned" him it hasn't been quite the same.