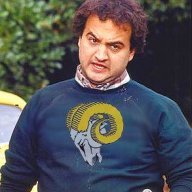 Joined

Oct 16, 2007
Posts

9,159
Reaction score

431
Location
http://www.azcentral.com/sports/suns/articles/2009/06/29/20090629spt-suns.html?source=nletter-sports
As the free-agency contact period opens Tuesday, the Suns will not have the spending capability that Detroit wields or the lure of a title contender that attracts more talent with less money.
What the Suns have is their top target,Grant, putting them atop his list, and the hope that they can land a veteran big man such as Antonio McDyess or Joe Smith.
Free agency begins at midnight in the East, opening the gates for contact at 9 p.m. Phoenix time.
Hill, a Suns forward the past two years, can expect a visit to his Orlando home Wednesday from Suns General ManagerKerr. Hill will have as many questions about the Suns' direction as Kerr does about Hill's intentions.
"I look forward to talking to Steve and getting a feel for things and what's going on with my role," Hill said. "I sure would like to stay. It's been like home. We've enjoyed being there."
Hill was a top bargain the past two seasons at salaries of $1.83 million and $1.97 million, a contract he signed in 2007 as the Suns' biennial exception. They can't use that exception on him again so they might have to use a portion of the mid-level exception (about $5.6 million) to keep Hill, who will be 37 in October but played every game last season for the first time in his career. Thirty NBA players appeared in 82 games with only Hill, Andre Miller, Derek Fisher and Kobe Bryant doing so in their 30s.
You must be registered for see images
Good Lord. Enough with the geriatric contract extensions please...
Just another over the "Hill" starter taking heavy minutes away from the youngsters that we ought to be putting into leadership roles and developing.
I like Grant Hill. I appreciate Grant Hill. I don't want him back.
The #1 priority in FA? Are you serious?!
I am however, interested to hear anyone's thoughts on the pro's and cons of bringing Grant Hill back.
You must be registered for see images
You must be registered for see images
Last edited: