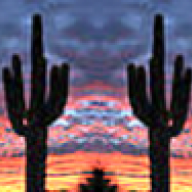 Joined

Sep 16, 2002
Posts

17,827
Reaction score

1,709
Location
In the early years Jordan had some good bigs on the team - Horace Grant at PF was probably the biggest stud those years. Bill Cartwright was on the first threepeat group, as well. Stacy King, Scotty Williams and Will Perdue were lesser lights. Interestingly, Cartwright was the only one that didn't have a very high offensive efficiency rating among those five - with Horace Grant leading the bunch.

Luc Longley and Dennis Rodman (who is a stud in my book) were on hand for the second threepeat along with Wennington, C, and Dickie Simpkins, PF. Notably, Toni Kukoc, a 6'10 SF was on those teams. (Bigs who played briefly during this time were John Salley, Robert Parish, James Edwards and Joe Kleine.) Jason Caffey, PF, played a significant role in the second of the three years.
And most of those Centers (with the exception of James Edwards whose offense was 20 feet from the basket) were pretty much role players.
If your best players are not "bigs", it is do-able with solid role playing Centers -- three of them on the roster so you always have two.
Potentially with 3 Centers and 3 Point Guards, the Suns have a good foundation going forward for developing a balanced team.