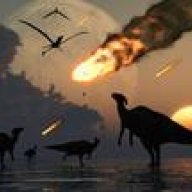 Provocateur aka Wallyburger
Supporting Member
Joined

Nov 17, 2003
Posts

39,818
Reaction score

3,409
Location
Yup. Could happen.
Cavalcade of Whimsy - Why Florida Might Win


By Pete Fiutak
CollegeFootballNews.com
Posted Dec 12, 2006

Is there any buzz about the national championship? No, because everyone is still into the Michigan debate, but Florida really is good enough to beat Ohio State. Pete Fiutak gives ten reasons why, along with his thoughts on the coaching world, who Troy Smith should be compared to, and more in the latest Cavalcade of Whimsy.

If this column sucks, it's not my fault … I have an opening for a plum coaching job that everyone's treating like a night manager's shift at Jack in the Box.

The C.O.W. airing of the grievances followed by the feats of strength
I'm not saying I think Florida will beat Ohio State, however, were not exactly talking about Buffalo here. This is a very, very good team that's being treated like a Green Party candidate. For some reason, no one appears to be taking the Gators, or the national title game, all that seriously even though the two teams are relatively even. Here are ten reasons why the Gators might beat Ohio State and be your 2006 national champion.

Relax Buckeye fans, the ten reasons why Ohio State might beat Florida are coming next week.

10. Switch the schedules around
What if Florida played Ohio State's schedule? Northern Illinois, win. At Texas, with the way the Longhorn offense was playing in early September, win. Cincinnati, Penn State, at Iowa, Bowling Green, at Michigan State, Indiana, Minnesota, at Illinois, at Northwestern. Win, win, win, win, win, win, win, win, win, win. Michigan? In the Swamp? Florida. I'm not saying Ohio State couldn't or wouldn't beat everyone on Florida's slate, but considering the problems it had with Michigan, would it have gone unscathed with games against Tennessee, LSU, Auburn, Georgia, South Carolina, and Arkansas? The Gators would be 12-0, or at worst 11-1, with the Buckeye schedule, which brings me to …

9. Has Ohio State actually stopped a real offense?
We all saw against Texas A&M what the Texas offense is like when Colt McCoy wasn't Colt McCoy, and on September 9th against OSU, he was just starting to figure out what he was doing in the second game of his career. The only other offense the Buckeyes faced with the skill, speed and athleticism like Florida's attack was Michigan's, while LSU, Auburn and Tennessee all have Ohio State-like talent at several spots. The Buckeyes have sort of faced a spread offense like Florida's, beating Northwestern like a drum, but this is the souped up version. Can the OSU corners handle the speedy, talented Gator receivers?

8. Urban Meyer is really, really good
Meyer is now 61-11 in six years as a head coach while doing the near-impossible in making Gator fans start to forget about the Steve Spurrier days … at least a little bit. While Meyer's known for rocking in year two at a program, highlighted by his run with Utah to the Fiesta Bowl, Florida was supposed to be a year away before the spread attack finally had the right pieces in place. Give Meyer and his staff more than two weeks to prepare and their teams don't lose. Jim Tressel is a fantastic big game coach, but Meyer's an equal when it comes to preparations, and is nearly peerless when it comes to adjustments.

7. The Florida run defense
Yeah, Michigan's run defense was supposed to be a rock and Ohio State ran through it, but Florida's is better and more talented. Only four teams ran for over 100 yards on a Gator run defense that allowed just 2.8 yards per carry. The defensive front is physical enough to hold up against the fantastic Ohio State O line, while the back seven is fast enough to keep Antonio Pittman and Chris Wells from busting off any backbreakers (just ask Darren McFadden and Felix Jones). Texas held the Buckeyes to 79 rushing yards.

6. Field goal, schmield goal
Florida can't make field goals. That could turn out to be the Achilles heel in the title game, but the rest of the special teams are amazing helped mostly by freshman punt and kick returner Brandon James and the punting of Eric Wilbur. Maybe Chris Hetland's 33-yard field goal against Arkansas has officially broken him out of his year-long funk.

5. Chris Leak
50 games, 11,000 passing yards, 87 touchdown passes, 13 rushing touchdowns, one SEC championship. Leak has seen it all, and after beating Arkansas, done it all while surviving the Ron Zook era to become a steady, yet mellow, leader of the Gators. Troy Smith might be unflappable, but Leak is the textbook definition always maintaining an even keel if he throws a pick, throws a touchdown pass, or gets replaced by Tim Tebow. He's not going to be rattled.

4. Percy Harvin
Talk about your X factors, now Ohio State has to deal with the same problems it gives everyone else with Ted Ginn. Harvin has grown into an elite all-around playmaker as a runner and receiver growing into the type of gamebreaker who has to be accounted for on every play. Any focus taken off Leak is a major plus for the Gators, and Meyer will find creative ways to get his young star the ball. Outside of their practices, the Buckeye secondary hasn't seen anyone like Harvin all year long.

3. Time to heal
All teams are banged up at the end of the year, but the Gators will get RB DeShawn Wynn back after missing most of the SEC championship with a shoulder problem, while the dinged up defense should be as close to 100% as it's been since September. As opposed to the SEC title game version, this will be a fully functioning, almost fully healthy Gator team.

2. Something seems strangely familiar, part one
Remember the last time a team just found ways to win, even if it wasn't pretty, was a big underdog for a national title game in Arizona, and had a precocious freshman who was a tone-setting power runner? Oh yeah, the 2002 Ohio State Buckeyes. Florida has an eerily similar feel with freshman QB Tim Tebow the emotional spark plug, sort of like Maurice Clarett, while the Gators win with great D, timely O, and an ability to pull out every close game helped by a heady, veteran Craig Krenzel-like quarterback.

1. Something seems strangely familiar, part two
No. 1 USC was supposed to blow past No. 2 Texas in the 2006 Rose Bowl. No. 2 Oklahoma didn't need to show up in the 2001 Orange Bowl against No. 1 Florida State, right? Of course, No. 1 Miami was going to walk all over Ohio State in 2001. The pressure is 100% on the Buckeyes, so if Florida can get a little momentum early, it has every shot at pulling this off in what shouldn't be considered a shocker in any way. This Gator team really is that good.