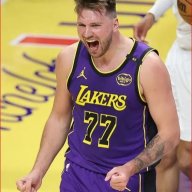 I Want To Believe
Super Moderator
Moderator
Supporting Member
Joined

May 13, 2002
Posts

69,233
Reaction score

19,423
Location
Here's What Elon Musk's New Baby's Name Means & What Grimes Was 'Fighting' to Name Their Daughter Instead​
X Æ A-Xii meet Exa Dark Sideræl.
www.yahoo.com
What does Elon Musk's new baby's name mean? Grimes confirmed to Vanity Fair that her and Musk named their second child "Exa Dark Sideræl Musk" and are calling her by the nickname "Y." She explained that their daughter's first name, "Exa," is a reference to the computing term, exaFLOP, which is an acronym for "Floating Points Operations Per Second," according to PCMag. An exaFLOP is the ability to perform one quintillion floating points operations in a second. As for Y's middle names, Grimes explained that the first part of her daughter's middle name, "Dark," is a reference to "dark matter" and the "unknown" areas of the universe. "People fear it but truly it's the absence of photons. Dark matter is the beautiful mystery of our universe," she said.

The second part of Y's middle name, "Sideræl," is a reference to the Lord of the Rings character, Galadriel, as well as the word "sidereal," which she defined as the "the true time of the universe, star time, deep space time, not our relative earth time." According to the Oxford Dictionary, a "sidereal" is also an adjective meaning "of or with respect to the distant stars." She described the stylization of the second part of her daughter's middle name as a "more elven spelling" of "sidereal." Grimes also revealed that she "was fighting" with Musk to give their daughter a different name, Odysseus Musk, but was vetoed by her boyfriend. "A girl named Odysseus is my dream," she said.