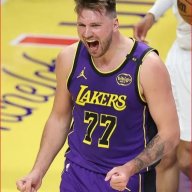 I Want To Believe
Super Moderator
Moderator
Supporting Member
Joined

May 13, 2002
Posts

63,322
Reaction score

9,755
Location
Hedge Fund Manager's Turing Pharmaceuticals Raises 62-Year-Old Drug From $13.50 to $
750
http://mic.com/articles/125619/hedg...als-raises-62-year-old-drug-from-13-50-to-750
What would you do if the price of your everyday prescription rose 5,500%?
It may seem far-fetched, but it's exactly what happened to Daraprim (pyrimethamine), a drug originally developed over 60 years ago to fight protozoal infections like malaria and toxoplasmosis. After Martin Shkreli, a former hedge fund manager, acquired the drug for his company, Turing Pharmaceuticals, he raised the price by 55 times overnight, according to the New York Times.
Daraprim used to cost just $13.50 per dose. Now it's $750 for each and every tablet, meaning some people who need it to manage chronic infections have seen the cost of their health-care explode into the six-figure range. People who take Daraprim include immunocompromised HIV and cancer patients.
Shkreli defended the price raise to the New York Times, saying "This isn't the greedy drug company trying to gouge patients, it is us trying to stay in business [...] This is one of the smallest pharmaceutical companies in the world. It really doesn't make any sense to get any criticism for this."
On Monday, Shkreli also went on Bloomberg TV to further defend Turing Pharmaceuticals's decision, citing increased production costs since the drug's approval in 1953 and Daraprim's previously undervalued price. "This drug was doing $5 million in revenue, and I don't think you could find a drug company on this planet that could make money on $5 million of revenue. Most costs are much higher than that." Shkreli also said on Bloomberg Markets his company would give away half their Daraprim supply for just $1 per pill or even for free to patients who can't afford the drug.