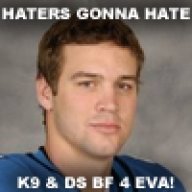 Joined

Apr 30, 2003
Posts

30,484
Reaction score

4,846
I think this was a good week for the Cardinals.
Spent most of my morning listening to press conferences from Bidwill, Keim, and some of the coaches.
So, for today these are the topics I have.
1. I am dying to do a roster review.
Love doing those type of things in the offseason. Looking over our roster, making personal decision about what players we should keep, move, cut, and sign from other places.
But, I can't get the project off the ground. There is too much fluidity at the moment. Whos is the HC, the OC, the DC. What kind of system are we going to run on offense, and what kind of system are we going to run on defense if we lose Horton (which looks like, it is not going to happen, but your never know).
I was thinking of doing a grading of the roster for the 2012 season, but again, how would I write about the future ?
2. The Keim-Licht Maneuver
After reading, listening, and thinking about it all, when it comes to the search for a GM:
- Michael Bidwill
seems to be very humble. I would not say he is not confident, or overwhelmed but he does seem humble. From what I decipher, he wants to take his time so he can be confident about his decisions, since he has some extremely hard ones to make. Your owner cannot lack confidence or show that weakness, and I don't think he has. But, I can also say Bidwill doesn't seem like he is got a "I know it all, and there is no two ways about it." attitude. I like that. I do admit, he is giving some vague answers, but I am not sure how specific anyone can be at this time.
Sometimes I think we make football out to be way more complex then it is. This is not cure cancer, or complex quantum physics. What Bidwill puts out as his goals sound very basic, and broad, but to tell you the truth, those are what is needed. Achieving the basic goals begins to get complex the more you break it down, but you can't break it down until you have your coaches.
-Keim Time!
I want to believe, and do believe Keim will be different. His attitude is different then Rod Graves. From what I have read, watched, and gathered, I can confidently assume that Keim did not have the final say in personel. He was there to add his two cents, but it feels like Graves and Whiz had more say.
Where we are all nervous as fans (un-confident) is Keim is from the past regime. Was he the guy making the bad choices ? We don't really know, but we will know very very soon.
Why ? and How ? Look back at the Cardinals drafting, and free agent signings. Talk about all or nothing. It seems we either knock the ball out of the park: Peterson, Washington, Campbell, or we strike out looking at a fastball thrown right down the middle of the plate waist high: Courtney Brown, Buster Davis, Beanie Wells.
We need more Bobby Massie types. A good pick, solid player that can hold his own.
As for free agent signings? Ugh. Horrible. The only thing I can say to install hope is Keim made his way up the ranks from being the regional scout in the Carolina areas. Jeff King is a good example of a solid signing from that area. Cause the other players ? Steeler re-treads (I can only imagine who picked those guys), and west coast, nothern division players.
Best thing I like about Keim. His attitude. He looks focused, and hungry (yes, there is a joke in there), but seriously. He has passion, and some energy.
- Jason Licht
is going to be a big part of the Cardinals organization. He is the 2nd pair of eyes. Anyone who works in a management position where you have countless issues (in this case players) to poor over, evaluate, and make decisions on, you need the 2nd pair of eyes you can trust.
With so much work to be done, so many players to look over, so many things to sort out, you can get "lost". The story of Keim going into Licht's office and having "MMA fights" about players is promising. Very promising.
For example: I post something on the board, and let others read it and comment on it. A guy like K9 or Cheesy comes along, and thinks (they don't write the insult which I appreciate, but thinks) "Wow! Rugbymuffin is on the crack pipe again. How can he be so wrong on this issue" and precedes to respectfully go against my thoughts.
It is great! It truly is. It is the 2nd pair of eyes that look at the situation from a different angle that make bring to light something that I didn't know, or see, or think about.
I don't think Adam Snyder gets signed to a 5 year contract last season if there is a 2nd pair of eyes, whose opinion was respected.
I say this at work all the time: "If you are not butting heads with others at the work place every once in a while, then you are simply not working." You cannot please everyone all the time, and if you are doing that, then there is something wrong. No one is perfect, and at times you have to realize that and if things seem perfect, at the very least an eyebrow must be raised.
All and all. I am not 100% jumping for joy with the move. I have some questions about the GM, and Licht, but I am hopeful that they can turn this thing around. Hope? Hope means Bidwill did a good enough job, and found a GM that can at least instill hope. We will see.
3. Head Coach
- Ray Horton:
Still my guy. I want to keep the defensive system we have in place. It works. We have the players in place to run the defense, and those players are under contract. I like Horton's passion, demeanor, and his move to make it public that he has a chance to bring in Norv Turner (whom I am lukewarm on) was a showing that he wants this job.
As a head coach it is the ability to get his players to buy into the system, he consistency on how players make there way onto the field as starters, and the WEEKLY accountability for each player to do what he has to, to keep his job. How Horton handled the CB #2 position, and the safety position was something I agreed with, and the results on the field backed up his system with production and success. Now, without other options on Horton's plate, he can come back as a DC, but again, for how long ? Another part of this is if Horton is the Head Coach, the defensive system stays stable. It will hopefully be a constant thing the team can rely on.
First thing is, I don't want to lose a guy that knows how to motivate his players no matter what. Second, I don't want to lose the defensive system we have. Third, if you hear the man speak, he has public relations aspect of the head coaching job down. Of course, the big question is, what will he do about the offense.
- Mike McCoy
The phantom cannidate. We know we interviewed McCoy, but who heard anything more than that ? Bueller ? This is where a casual fan can only do so much to write about. What do we know ?
McCoy had success with Tebow one year, and Manning the next. I am more impressed with what McCoy did with Tebow, then Manning since .... well, its Peyton Manning. Manning makes McCoy expendable in Denver, IMO. But, how can you not be comfortable with a offensive coach that succeeded in a place that didn't have a QB ? You know, like the Cardinals current situation.
- Zone blocking. Gotta do it. Gotta get to that system. I love power running games, but they are fading quickly. Every time a power running coach enters a situation in the modern day NFL, they become a pass-a-holic team. 4 yards and a cloud of dust is not going to cut it anymore. Look at how well Kubiak, Shanahan, and there coaching tree run the ball. What else ? By doing so, they cut costs. Alfred Morris (6th rnd), and Arian Foster (UDFA), the offensive lines are full of mid-round picks.
You look at the cost of the Arizona offensive line and it makes you want to vomit. I don't care if the costs are in line with "what a starting __ makes in the NFL" cause we don't have too much NFL starting talent. Colledge has not earned his money with his play, same for Snyder, same for Levi Brown, and same for Lyle Sendlien. Look at the stats, the rushing yards, the sacks allowed. Sorry, people. That is a complete failure of an offensive line when it comes to price and production.
Look at the rushing leaders board, Morris at #2, Foster at #6, and MaGahee/Moreno - 1200+ yds combined. The proof in production is there.
-Jay Gruden
Now, with a tip of the hat to those who say, "What do the fans know." Well, I think we know a lot more than given credit for, but a guy like Jay Gruden can make you feel clueless.
When it comes to Jay Gruden, you HAVE TO forget he is the brother of John Gruden. Just forget it, because it clouds who this guy is.
Look at his Wikipedia page:
http://en.wikipedia.org/wiki/Jay_Gruden
- Rated as the 4th best player in Arena Football history. Played QB for the Tampa Bay Storm, and won 4 titles.
- Won 2 arena bowl titles as a coach of the Orlando Predators
- Was the head coach and General Manager for the UFL Florida Huskers
- Then went on to his NFL career.
He has experience being a head coach, with player personel, and was a QB, and a good one at the level he was at.
**EDIT: Stupid Tapatalk butchered the end of this post (beware of using it right now, the last update was really buggy)
Jay Gruden did not get an interview because of his last name. Jay Gruden is a self-made man, how made his way to the NFL walking his own path, and blazing his own trail. He has more than enough experience, just not at the NFL level. Yet, he is well rounded in all areas. He may be a better all-around head coach.
Conclusion:
Not to much to conclude. I am confident with how Bidwill is taking on bringing in the GM and head coaching cannidates, and his attitude towards the process. I think Keim along with Licht is a good move, and with a little more knowledge about the who Keim got to his position, I feel he will instill change, and good change.
I am still on the Horton bandwagon, but worry about what Horton will do on offense. I am still on the McCoy bandwagon for the system he runs, and his versitility. Yet, Jay Gruden and the research on where he came from brings Gruden up as a really good head coaching canidate because he has a lot of experience in areas that the Cardinals need.
The dream would be:
HC: Gruden
OC: McCoy
DC: Horton
But that is just not going to happen.
Go Cardinals.
Last edited: