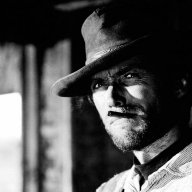 Joined

Jun 23, 2005
Posts

14,545
Reaction score

4,491
I just had a Cheilectomy procedure on my big toe today.
I've had limited range of motion and arthritic pain in my big toe for the last few years. At first I thought it was turf toe and was largely able to live with the dull pain and occasional inflamation. Two years ago I went to a podiatrist for an ingrown toenail on the opposite foot and after x rays he told me I had hallux limitus which is a degenerative arthritic condition likely stemming from some sort of trauma in the past. Basically, bone spurs have grown on top of the joint causing limited motion and arthritic pain. The worst part is if you accidentally overextend the joint, the two bone growths collide and cause a sharp and intense pain.
You must be registered for see images attach
Earlier this summer I jumped off a diving board and the end result was me having to limp around for a few days. The initial pain was intense. I also stubbed the toe on a hike in June and overextended it a few times during the hike. That was the last straw for me.
It was really starting to limit my ability to be active and preventing me from doing things I still want to do and feel there is no reason to give up at age 38. I figured that now was the perfect time to get it corrected while I am working from home and we are in the dead of summer.
So I researched it online and met with my podiatrist. After another x-ray, he said I was a good candidate for a Cheilectomy, It's a joint preserving surgery where they just remove portions of both bones and the prognosis is very good. Other options include joint replacement for more severe cases as well as fusing of the joint for older patients. I believe Shaq had the surgery while he was playing and was still able to play at a high level afterwards.
I'm excited about the procedure and hopeful I can recover quickly, and I will be able perform athletically and operate daily with no pain in the future.
It's not an uncommon issue, so I will try to provide updates and answer questions for those interested as I recover and rehab. I'd loved to hear from others who have had the procedure.