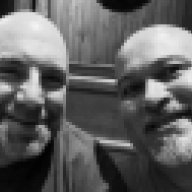 Killer Snail
Moderator
Supporting Member
Joined

May 14, 2002
Posts

65,372
Reaction score

17,144
Location
Again, anything can be bad for you, if you over indulge.

And yes, the people that can digest lactose ARE designed to drink non-human milk - we've evolved to exploit a food source, which can happen in a short period of time The ability to process lactose from milk and cheese was a HUGE genetic advantage to people in northern and desert climates.


I have an allergy to a protein that is in beef in large quanities, and in milk in a small amount, and generally processed out of cheese. So I don't consume any beef, and some milk and cheese. That doesn't mean that eating beef is abnormal.