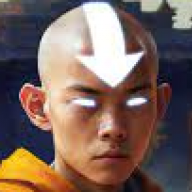 Guy Smiley
Administrator
Super Moderator
Supporting Member
Joined

May 15, 2002
Posts

23,143
Reaction score

14,614
Location
Wolf was on here????? How the hell did I miss that?
We suspect, yes. He posted as Hardy something or other. The posters verbiage was very similar to Wolfleys and he said some things that some poster didn't agree with and they went crazy on him.
When did that happen?!? I have no recollection of wolfley being here!
Wild guess, 10 years ago. Yeah, Hardy was his name
I remember hardy, didn't have a clue it might be Wolfly the many time pro bowl special teamer, seems a little longer, like after the Super Bowl time period, when main site ran me out of there. Didn't like a get down and waller in the mud naked Arizona Cardinals football club fan.
Oh yeah! I remember Hardy and discussions of him being a team insider but didn't realize it was Wolf.
Yeah, Wolf was Hardy Brown.