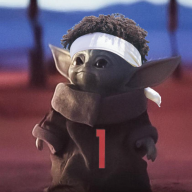 Super Moderator
Super Moderator
Moderator
Supporting Member
Joined

Sep 14, 2002
Posts

36,344
Reaction score

24,085
Location
https://theathletic.com/1020092/201...break-before-training-camp/?source=dailyemail
For the past six weeks, the Cardinals have labored through their offseason program.
Strength and conditioning. Voluntary minicamp. Rookie minicamp. Voluntary OTAs. And this week, the mandatory minicamp that runs Tuesday through Thursday. Once that concludes, the players, with the exception of the team's rookies, will be off until training camp in late July.
Reaching conclusions about a football team in June is at best, silly, and often misguided. But here are five observations:
Kyler Murray has impressed
It's not just that the No. 1 pick has shown off his arm talent, both in terms of power and accuracy. Veterans have raved about his intellect, willingness to learn and quiet leadership. One player said, "You want to follow him."
That said, everyone needs to take a deep breath. No one knows if Murray is the next coming of Patrick Mahomes or Robert Griffin III. He hasn't taken a hit. He hasn't had to read defenses designed to confuse him. It's a rare quarterback who
doesn't
look good in offseason workouts. Remember the raves thrown Sam Bradford's way last year?
Coach Kliff Kingsbury, without dismissing the good things said about Murray, acknowledged that judgments shouldn't be made in June.
"I think it's more teaching and them learning our systems and getting comfortable with how we practice and then the evaluation really begins when you get the pads on," Kingsbury said. "That's kind of how I'm looking at it."
It's the right way of looking at it.
The battle at center
Kingsbury recently said it's an open competition between second-year pro Mason Cole and veteran A.Q. Shipley, who's coming back from a torn ACL last season. But here's guessing Shipley will be making the shotgun snaps to Murray when the season begins.
The reason? A veteran such as Shipley is better equipped to help a rookie quarterback navigate his way through an NFL season.
"With the young quarterback, to have a center that can handle some things is big for us," Kingsbury said.
Also, Cole is versatile enough to play elsewhere along the line – he played tackle at Michigan – so Kingsbury and offensive line coach Sean Kugler might value him as a reserve who can provide depth at multiple positions.
Wide receiver surplus
In 2018, Arizona had two receivers it could count on: Larry Fitzgerald and Christian Kirk. That talent deficit was addressed in the draft when the Cardinals selected wideouts Andy Isabella, Hakeem Butler and KeeSean Johnson.
The Cardinals also have been impressed by the play of free agent Damiere Byrd and they have high hopes for Kevin White, whose three seasons with the Chicago Bears were defined by injuries and little else.
So who makes the roster?
Most NFL teams carry six wide receivers. Arizona could keep seven, given Kingsbury's preference for playing a lot of three- or four-receiver sets but let's say the Cardinals go with six. Fitzgerald, Kirk, Isabella and Butler are locks. That leaves two spots open for Johnson, Byrd and White.
(Chad Williams and Trent Sherfield are probably on the outside looking in, although that could change with a strong training camp and preseason.)
The 5-foot-9, 180-pound Byrd could be the surprise. The 2015 undrafted free agent, whose career consists of 17 games and 12 catches for the Carolina Panthers, has 4.28 speed.
"He's a pro … so he knows how this deal works," Kingsbury said. "Really fast, tries to do it right every time, great attitude. Always available. So he's been a pleasant surprise."
Here's guessing the Cardinals will keep six wideouts and try to place a seventh on the practice squad. The six? Let's go with Fitzgerald, Kirk, Isabella, Butler, White and Byrd. That gives Arizona three bigger receivers, Fitzgerald, Butler and White, and three shifty slot guys: Kirk, Isabella and Byrd.
Vance Joseph's impact
In introducing Vance Joseph as his new defensive coordinator in mid-February Kingsbury called Joseph Arizona's "defensive head coach."
"I wanted somebody who's really a defensive head coach. That's what Vance is," Kingsbury said. "I'll give my insights and we'll have great communication on how we can be the best that we can be on that side of the ball, but that's going to be a deal that Vance is going to head up."
Kingsbury wasn't just blowing smoke. He has spent almost all of his time coaching quarterbacks in the open portion of practices watched by media. The defense has been left to Joseph and thus far, players are happy with the switch back to the 3-4 scheme and the coaching they're getting.
In describing the difference between the coaching this spring and in 2018, one veteran said, "Night and day."
Information blackout
It's already become a running joke that Kingsbury's standard response to any questions about the look of his offense consists of two words: "We'll see."
But Kingsbury also has made it apparent that when it comes to personnel questions – even basic ones – he's not going to provide a lot of information.
Last week, Kingsbury was asked if the any of the rookie receivers have stood out. He praised all three – Isabella, Butler and Johnson – without mentioning any by name. He was asked if any undrafted free agents have caught his eye. Again, he didn't mention a single player by name.
None of this should be surprising. His father, Tim Kingsbury, told
The Athletic
in February that his son would be cordial with the media but short on information. And Kingsbury's first NFL coach was none other than Bill Belichick.