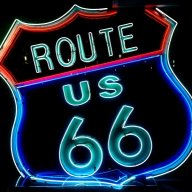 Registered User
Supporting Member
Joined

Oct 19, 2003
Posts

76,693
Reaction score

21,115
I thought the worst thing we did last season was play Craig at center. It was bad for him and for us. I liked him a lot more at the 3 and 4 spots. And if he gets cut again midseason, I'd love to see us bring him back in that role.

I think Ayton, McGee and Kaminsky is a nice center rotation. Frank can play some 4 too but we need either another 4 or a 5 that can fit into the rotation.
For some reason Monty seemed to lose confidence in Kaminsky. I wouldn't mind seeing Frank play more center where mobility is not such an issue. In a lot of ways he brings a lot of the same things Saric brought to the table.