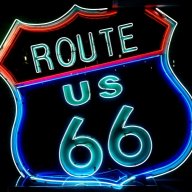 Cruisin' Mainstreet
Supporting Member
Joined

Oct 19, 2003
Posts

106,239
Reaction score

45,498
It happens sometimes but in fairness, it didn't happen here. Jae was part of the Durant trade, for all we know it was the only way the deal would have worked for Brooklyn and Milwaukee. And then we depleted our bench even more by giving away Saric who only recently had started playing more like the Dario of old.
A team can't lose starters and rotation players like Cam Johnson, Mikal Bridges, Dario Saric and Jae Crowder and not replace them. This has to all be considered.
The Suns gave up too much. At some point, a team has to know where to draw the line in a trade. Brooklyn got EVERYTHING they wanted.
They are now relying on Bazley, Warren, Wainright and Cam Payne, who hasn't been consistent for two seasons, all the while hoping Durant gets healthy.
The Suns needed to add to the team... not take away from it.