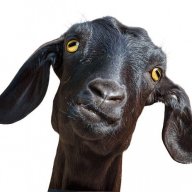 Joined

Feb 1, 2012
Posts

4,902
Reaction score

2,182
Location
When I think back over our drafts this century, I can only think of one player we drafted that you can actually say won a bunch of games for us. And as you might guess, that was Larry Fitzgerald.

That brings me to the idea that there really are only 3 positions that, in and of themselves, win games for you. That is QB, RB, and Receiver. In drafting all other players obviously you hope they make your team better so you will be in a better overall position to win more games. But individually, it is your star player or players at QB, RB, and WR that are going to actually win the game for you.

If you can sort of see my point about this, then my obvious question: Why are we so adverse to drafting a stud RB and/or WR whenever we have the chance? The Cards, as a perfect example, seem to keep spending our top draft pick each year on everything but a super star at RB or WR. Not only do all those other position players not live up to their expectation half the time or more, but even when they do, they can only contribute their small share towards making your team better.

It is nearly impossible to get a star RB or star WR through FA or trade, unless they are on the downhill side of their career, or the team letting them go sees a flaw in them of some sort. Even if you do on rare occasions snag a legit in their prime star it will cost you an arm and a leg, not only in the acquisition, but also his yearly salary demands.

So, why not start using that really high draft choice you on occasion get, on an offensive stud at those positions that can actually win you games? Why keep avoiding them, letting other teams enjoy the fruits of their talent and labor, while you keep languishing about trying to fill a need at LB, Lineman, or DB by using a top 5 or 10 pick each time in hopes they can nudge your team along in the right direction a bit.

If you have a chance every few years to grab someone who appears to be on the caliber of a Calvin Johnson or Larry Fitzgerald, or even a Tomlinson or Peterson, it seems foolish to not take them unless you have no open spot for them in your lineup. How likely is that.

We need a lot of help, but all of it can be had in other ways than using our high R1 pick on them. These rare offensive weapons, like Fitzgerald or a Tomlinson, come available rarely. But when they do, they come cheap at rookie prices. So, why would you ever not take one when you can?

If my rant has any merit, then why not take Quinton Johnston and/or Bijan Robinson in the next draft. Even if you had to move back or up a bit to make it of value. Can any QB have too many great WRs? Can any team not be infinitely better with an annual all pro RB or even two? Yes, you can get RBs and WRs in all the other rounds. But so can you get the lesser pieces of the puzzle in other rounds too. Just ask Mr Belichick if you don't believe me.

Moral of my story: Never pass on a player you know, by themselves, is going to win you games. That is what it is all about. No one remembers and rarely cares who knocked down that pass in the 2nd quarter or who made that tackle for a loss. But everyone remembers who broke off a 70 yard run while running for 120 yards most games. Or who caught those 8 passes for 110 yards and made the final game saving catch with no time left.

These are not just the ones who win the game for you, but the ones who are putting people in the seats each Sunday. Get as many as you can!