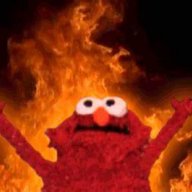 ASFN IDOL
Supporting Member
Joined

Jan 2, 2003
Posts

84,648
Reaction score

53,155
This is as haunting as any limited series as I can ever remember. It's all about how Purdue Pharmaceuticals began the oxy epidemic, told from every angle... the Sackler family at the head of Purdue, the DEA, doctors, patients, sales reps.

All-star cast. Michael Keaton has never been better, Will Poulter, Rosario Dawson, and Michael Stuhlbarg playing Richard Sackler as one of the country's most insidious and unknown monsters this country has ever seen. And character actors up and down the board.

It's incredibly well done. Think of the tone of a SPOTLIGHT, but instead of a scathing rebuke of the Catholic Church, it's about the opioid epidemic and a 7 hour TV version that really gets in the weeds.