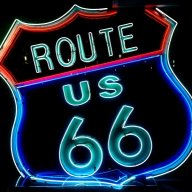 Registered User
Supporting Member
Joined

Oct 19, 2003
Posts

73,868
Reaction score

19,080
I want to see

all

of Booker's minutes (and energy) on the court playing the position at which

he excels -- Shooting Guard.

With Point Guards playing the position at which they excel . . . and feeding our top scorer,

as well as playing tight defense against opposing Point Guards.

And discouraging the overwhelming amount of double- and triple-teams against Booker.

Put your players in the best position to excel. Evolution hasn't changed that.

The evidence? The Suns dismal decade playing guys out of position.

Why defend the Suns' status quo when the status quo has sucked?

See, this post isn't all black and white. It's

red

, too.

(And green.)
The NBA is headed towards position-less basketball. It's the new era.
Players will be able to stay on the court more if they can guard multiple positions on defense and play multiple positions on offense. A lot of the new terminology will trend towards talk about guards and wings (and perhaps a big man) and less about positions 1-5.
There is still room for players to play one position but if a player can play multiple positions they have an edge.