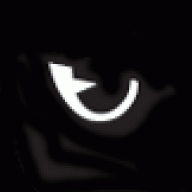 Joined

May 14, 2002
Posts

7,623
Reaction score

4,744
Location
THOR'S INTERIOR DL RANKINGS
BY THOR NYSTROM
April 3, 2020, 3:23 pm ET
Updated On: April 3, 2020, 3:23 pm ET
1. Javon Kinlaw (South Carolina) | 6'5/324
You must be registered for see images attach
SPARQ percentile: N/A
Adjusted SPARQ: N/A
RAS: N/A
Comp: Richard Seymour
When
Javon Kinlaw
was a kid, the roof of one of the houses he and his mom were staying at caved in. He at various times lived without electricity or running water. When there was no home at all, and there wasn't for some time, he would crash in friends' basements. A prodigious football talent with offers from Alabama, USC, Clemson, Ole Miss, South Carolina, Florida, and a host of others, Kinlaw first had to enroll in the JUCO ranks to get his grades up. He arrived at 280 pounds. When he realized the food was free, after a life of poverty, "I started going crazy," Kinlaw
said
.
Kinlaw ultimately honored his original commitment to South Carolina as one of the top JUCO recruits in the country, but showed up on campus a year later, in the lead-up to the 2017 season, weighing 347 pounds. That year, he got his humbling, playing only part-time snaps despite his prodigious talent level while coaches challenged him to get in shape and dedicate himself. The message sunk in, and Kinlaw showed up in 2018 with a remade body, almost 40 pounds lighter, and as a different player. He was a self-actualized monster.
xc_hide_links_from_guests_guests_error_hide_media
The improvement has been rapid ever since. Between 2017-2019, his PFF grades jumped from 74.1 to 85.0 to 89.4. He's a freight train off the snap, ridiculously quick with strong anticipation. Despite his massive, rangy frame, Kinlaw fires in low, giving his man a jolt in the shoulder pads with those bear paws while his hips explode through contact. He consistently moves offensive linemen backwards. Kinlaw's bull rush is the stuff of legend. Like Aroldis Chapman's fastball in his prime, Kinlaw's bull rush is so vaunted that offensive linemen are constantly on their heels preparing for it, which sets up his counters.
xc_hide_links_from_guests_guests_error_hide_media
Kinlaw is more than a one-trick pony, with the agility to beat his man with his feet and a slick club game that keeps opponents guessing and deprives them of their balance. Kinlaw uses his length to create distance and his power and athleticism as the getaway car. Interior penetration wrecks game plans, and few prospects come into the league with the skillset to consistently get it like Kinlaw. He was borderline unblockable the past few years, posting absurd PFF pass-rushing grades of 88.7 and 90.7, respectively, in 2018 and 2019. Last year, he finished No. 2 in the country in PFF's pass-rush win rate stat among interior defensive linemen. And that was with South Carolina playing him out of position at nose tackle for about one-third of his snaps in 2019!
xc_hide_links_from_guests_guests_error_hide_media
The rapid developmental progression he's shown over the past few years ought to have NFL teams thinking long and hard about exactly where the ceiling ends. Kinlaw's weaknesses – he needs to play with a bit more discipline, he could stand to add more pass-rushing moves, he sometimes plays too high, he could use his hands more effectively – are all fixable and assuredly next up on his hit list.
With a few technical tweaks, he's going to be a scary, scary dude to deal with at the next level.
Last edited: