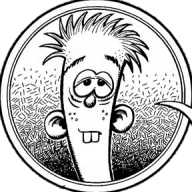 Joined

Sep 28, 2011
Posts

1,269
Reaction score

603
Location

Sudafed is on the banned substances list.
Not all Sudafed is pseudoephedrine.
And not all pseudoephedrine is Sudafed.
You can buy Sudafed nasal decongestant that's phenylephrine. You know the stuff they sell over the counter that doesn't actually work. Everybody buys it though because they see the Sudafed name, then wonder why they're still dripping snot after taking half the box.
If you need something to actually dry up your sinuses, your only choice is pseudoephedrine, which they sell behind the counter, so they can take your DL and put you on the meth watch list. I don't buy the Sudafed version though. Walmart brand is half the price and works the same.
I think it's kind of silly to have pseudoephedrine on the banned list. It's the only decongestant that works. It is a stimulant and it will keep you up if you take a few. But not to the level of Adderall. I think it gets on the list because of its association with meth. Same with ephedrine. Effects are very similar except not a decongestant. They both live somewhere between caffeine and real speed.