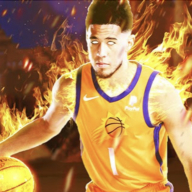 Working from home. Missing my free coffee!
Joined

Jan 3, 2003
Posts

13,550
Reaction score

2,548
Location
Great job.


I have heart disease myself and am curious about the no oil, nuts or avocado part of this diet. I thought some oils were ok, and I have eaten a ton of avocados since having my heart issues for the "good cholesterol". On the nuts, that's one of the few ways I can get protein since I don't eat meat or dairy. Does Dr. Eddelstyn give an explanation on those points?
Yes. Essentially he developed the diet by studying parts of the world where heart disease is almost non-existent. I Youtubed a bunch of his speaking engagements where he takes audience questions. This is the number one question by far. He reiterates he studied those areas, and nuts are not part of the diets of the people who do not have heart disease. Also, studying cholesterol numbers, and fats in general, he is clearly in the no fats allowed camp. There hasn't been a study showing the benefits of nuts, that he feels is not biases, ie, sponsored by the nut industry, that shows nuts don't contribute or help to get rid of heart disease. He says he is open to a study that is not biased that proves him wrong. Oh and after watching these videos, he advocates no caffeine.
One of the tests he uses tests for nitrous oxide in your blood. So harmful foods reduce/eliminate nitrous oxide in your blood, which is used to keep plaques from forming in your arteries and veins. He claims after testing people who ingest nuts, that tests show it interferes with nitrous oxide production. I am wondering if this is due to saturated fats in nuts, but I don't think they know how each food reacts at the molecular level all that well yet. I read breakthroughs on nutrition almost weekly now.
So, I am bummed too since I see vegan cheeses and other alternatives that are nut based that would greatly help my diet. The avocados would be a plus, too. On top of it all, I have celiac disease and have to eat gluten free. So my diet was restricted before this. I already could almost not eat out, or socially as it was. Now throw these restrictions in, and geez!!!