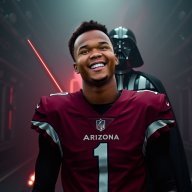 Joined

May 28, 2002
Posts

7,033
Reaction score

3,381
very sad.

Loyalty, is that the same company that built the ASU one too? and why are these bubbles still being built in areas with this kind of weather, or at all? I dont understand.
Again I'll state what should be obvious at this point.
We have the best weather in the U.S. pretty much. Dallas, aside from the occasional tornado, should have above average (in terms of good) weather. It's not buffalo lol.
If these things fail here, and in dallas (note the article saying it was the only structure in the area damaged), there isn't a place where you CAN put them.
Maybe someone could push away the ASU one, saying freak accident, but now, you can't.
Anywhere on the planet will probably get 65 mph winds, and the Dallas collapse pretty much means at 65 mph, these things will fail.
These things should be taken down, or at least the area evacuated when winds top 40 mph.