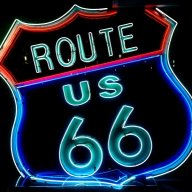 Registered User
Supporting Member
Joined

Oct 19, 2003
Posts

75,600
Reaction score

20,150
I really thought we had some decent backup guards (not great, but decent), Monty put them on ice for the playoffs for some reason. I guess we need to find some backup guards that Monty believes in enough to use them regularly. But I believe if we move on from him Carter will find a home somewhere and make our lives miserable for a decade to come.
This is puzzling why Carter didn't get more playing time in the playoffs but he is more of a defensive guard and scorer than a point guard. Anyway, at this point I think Carter has a neutral or negative trade value.
Suns need another shot creator like Cam Payne even if they keep Cam Payne. Also Payne is not afraid to play defense even though he is small.