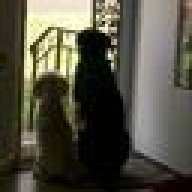 Joined

Jul 14, 2005
Posts

14,974
Reaction score

2,965
Location
Great win completing the NFC East sweep. 7-1 to boot. Well, here it goes...


The Good

Winning Ugly-In the Raiders glory years the mantra was "Just win, baby". Well, that's what we're doing. 7-1 for the first time in 41 years. I don't care how pretty it ain't, just so we're winning. And this was sort of a blowout as that last TD was in garbage time.

Best Record In The NFL- Are we as good as Denver, NE, GB, and the like? Don't know, don't care. All I know is that it's week 9 and we have the best record in the NFL.

The Excuses Are Coming-Cowboy fans and media apologists are whining big time that the Cowboys were banged up. I don't care. Romo or no Romo we win this game.

Fitz-I'm going to start calling him Merlot because he ages like fine wine.

Ellington-a nickel short of 100 yards and I'm scratching my head why he wasn't in there on that last TD but my guess was that BA didn't want to risk injury and let the kid score.

Run Defense-The first team to hold Murray under 100 and let's not forget the big 4th and a foot stop. 2 weeks in a row this defense stopped a 3rd and 4th and short.

HB-He was a force today. A big run stop and a great INT in the red zone.

Blocked FG-How do you know things are going your way? Blocking a FG of one of the best kickers in the game.

The Bad

End Of Half Time Management-2 minutes and the Cowboys are driving for a FG. With about 45 seconds left, we get a sack leaving Dallas with a FG chance. For some reason BA decides to go into the half with 2 timeouts in his pocket. The FG attempt result was a block and a near return by PP21. Had BA called a T.O. after the sack, we would have had a few seconds for our own FG try to go up 7. Thankfully it didn't matter.

No QB Pressure-Sure we got a couple of sacks but we gave Weedon way too much time to throw at times. I'm beginning to think it's by design.

Paul Fanaika-Can't tell you how many times I saw him get turned around with his block. His guy fed him his lunch all day.

The Ugly

Drops, Drops, Drops-This has to improve. I counted about 7 drops today, most for 1st downs. We can't keep doing this.

The Fox Announcing Crew-These guys are supposed to be unbiased because they're on a national broadcast. It isn't like the team radio guys who are usually homers but Aikman should be precluded from doing Dallas games and Joe Buck might as well have put on a Cowboy jersey today. These guys were pathetic. Makes winning today all the sweeter.

Officiating-I know this is beating a dead horse but the officiating today was atrocious. I said in the gameday thread that one of our linemen could have had his jersey pulled right off of his back and there would be no holding call. There was one holding call on Dallas and that was in the 2nd quarter on a running play. And the PI call on PP21 on a 3rd down play was so bogus even Aikman said it was bogus.

Well, there you have it. The #1 team in the NFL your Arizona Cardinals.