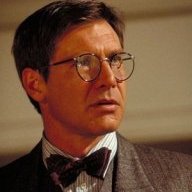 Joined

Nov 2, 2004
Posts

21,666
Reaction score

10,817
If you haven't listened to it yet, I highly recommend it. I think it did expose some things.

1. The FO handled Rosen very poorly this off season. The "Rosen is our Guy" wording is highly problematic and hypocritical if you are now going to talk about him as just "depth" at the QB position.

2. Keim eluded to Rosen as "Depth" many times. I would have been offended if I was Josh. He is much better than that and explains why we got nothing for him in a trade last night.

3. KK was very shaky and jumpy around the conversation he had with Josh yesterday afternoon. I think you could really tell that Rosen was absolutely pissed. And personally..... KK needed to be prepared for that question.

4. Keim is a bad liar when confronted. He was asked when they decided on Kyler and he got very deflective. I don't care what his process is, but to me, I got the impression that they knew where they were going a while ago. Which again, calls in to question why their wording was so poor surrounding the QB position.

5. Most importantly..... Keim continued to mention what I have been saying for months. When you "Watch the Tape"....... This pick was as close to a no-brainer as one can get. We have no idea what is going on behind the scenes with the perceptions of Rosen "In house" but KM is just a much better QB that Josh is.

6. There is no way Rosen can stay on this roster past this weekend IMO. Calling him depth, mentioning that Kyler never gets injured but then having all of those QB injury stats at the tip of his tongue was very telling to me. If Rosen is pissed, which I think he is, then referring to him as depth, which I dont think he is, is a cause for disaster come OTA's.


So with that..... You all know I love this pick. But damn man..... From my seat, Rosen is getting bent over big time by the front office right now and that is just not right. They should have been completely transparent with him, or change the wording of their public comments to prepare him for this inevitability.