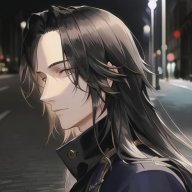 Chief Brah Officer
Moderator
Joined

Jan 5, 2019
Posts

5,352
Reaction score

7,378
Location
Something new to try in here. This is going to be a multi-post description on how I make my edibles from flower to end product. I've been meaning to do this since early summer when I talked to a couple guys about posting on it. It's been tough to get the time to write it all at once so I'm going to break it up in to multiple posts and fill in each one as I have some time. So today is part one and this will hopefully spur the next 3 parts soon.
I do mine sous vide over the different baking methods. This has a couple advantages. First, it stinks less. Like an order of magnatude less. Most of it is happening in a sealed bag that's under water so there's less chance of oder. If you do the prep on your patio than it's even less. The other big advantage is that it's full spectrum. Nothing gets lost like with some of the other methods. The main disadvantage is that it takes longer.
Gear needed:
- sous vide equipment: circulator*, tub, vacuum sealer, rack
- water proof heat resistent gloves, I use my BBQ grill ones. 200 degree water is hot.
- coffee grinder: I'd recommend a shallow one over a deeper one.
- small silicon brush and dab tool: You want to be able to clean out the grinder
- kitchen sink drain strainer: or any strainer, I like the kitchen sink ones though for their size.
- cheesecloth
Optional but recommend is some sort of insulated box. We're doing cooks at 170 and 700 degrees for a few hours each. Having your tub in something insulated and covered makes it so much easier to hold the temps. I'm a DIYer and made a sous vide kitchen cart that has an insulated chamber for the tub. Prior to that I was setting it on the ground with pieces of insulation that I had laying around surrounding it. Cooler solution and other work well too.
At a minimum you need the pingpong balls or another type of cover or you'll have to baby sit the water levels with how fast they evaporate at 200 degrees.
Flower:
This is the good news portion. You can buy the cheap stuff. I usually do an ounce at a time and buy whatever has the highest THC% for the weed type and effects that I'm looking for. Top shelf isn't needed. The $60/ 14g of the preground pre-roll packs work just as well. Normally I just watch for sales and grab them that way. Like yesterday Harvest had a double your order deal going if you spend $100. So the 14g pack that ran $105 was perfect since I got my ounce for that.
Sous vide circulator:
If you're just getting started with sous vide it's a great cooking method. It's the only way I do steaks now. On the circulator front, most suck. I've burnt through a couple of them. Right now I'd recommend picking up an Inkbird from Amazon. They're cheaper at about $70 or so but it's been the best one I've bought. I grabbed it afer my expensive Anova one died after less than 6 months. The Inkbird supports slightly higher temps and the water temp has been spot on every time I've checked it. I wouldn't waste money on a high end one again.
Depending on your tub setup, I'd also recommend getting a picking up a piece of rubber to cut a hole in to act as a steam guard for the circulator. Like I mentioned, there's a lot of vapor coming up and you can hurt the electronics in it. The rubber is just acts as a guard to push the steam from the unit so that it rises safely away from the unit.
Feel free to ask question about gear or anything else that I use.