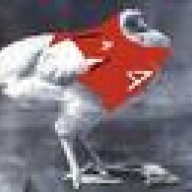 Joined

Oct 10, 2011
Posts

18,856
Reaction score

9,326
Is he worse than Laimbeer? Malone? Even Barkley has a longer highlight reel of dirty plays.
He's right there with them. And at least those guys typically got physical to send a message (except Malone with his elbows of death).
Allen does crap because he is a hot headed clown. He gets annoyed that something didn't go his way so he whacks someone, sometimes while they're in mid flight, or he stomps on em, trips em, does a full force swing at their head, and always is shocked when he gets caught.
If I ran sports leagues a dude like Allen would have been banned long ago.