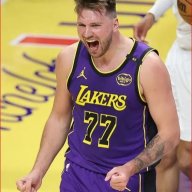 I Want To Believe
Super Moderator
Moderator
Supporting Member
Joined

May 13, 2002
Posts

69,241
Reaction score

19,429
Location
Austenland
Release Date:
August 16, 2013 (NY, LA)
Studio:
Sony Pictures Classics
Director:
Jershua Hess
Screenwriter:
Jershua Hess, Shannon Hale
Genre:
Comedy
MPAA Rating:
PG-13 (some suggestive content and innuendo)
Website:
N/A
Starring:
Keri Russell, J.J. Feild, Bret McKenzie, James Callis, Jennifer Coolidge, Jane Seymour, Rupert Vansittart
Plot Summary:
The film is based on a novel by Shannon Hale (who also co-wrote the screenplay with Hess) and is officially described on the author's site as follows:
Jane Hayes is a seemingly normal young New Yorker, but she has a secret. Her obsession with Mr. Darcy, as played by Colin Firth in the BBC adaptation of "Pride & Prejudice," is ruining her love life: no real man can compare. But when a wealthy relative bequeaths her a trip to an English resort catering to Austen-crazed women, Jane's fantasies of meeting the perfect Regency-era gentleman suddenly become realer than she ever could have imagined.
Decked out in empire-waist gowns, Jane struggles to master Regency etiquette and flirts with gardeners and gentlemen—or maybe even, she suspects, with the actors who are playing them. It's all a game, Jane knows. And yet the longer she stays, the more her insecurities seem to fall away, and the more she wonders: Is she about to kick the Austen obsession for good, or could all her dreams actually culminate in a Mr. Darcy of her own?
Russell will play the part of Jane with Feild playing a Darcy-impersonator who works for the resort.
You must be registered for see images attach