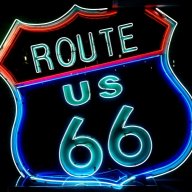 Cruisin' Mainstreet
Supporting Member
Joined

Oct 19, 2003
Posts

108,635
Reaction score

47,748
Just listening to KD talk about how he wants a smart quarterback, etc., I think it is pretty clear that TB is the best match and should be the starter. The background stuff on TB that we posted in the other thread and seeing him take over last year, the guy is totally a coach on the field and highly intelligent as you stated.

But it will be interesting to see how the season develops. I can see TB going down with an injury at some point and Pyne coming in and doing a stellar job, being tough to take out. Sounds like Rashada is coming along nicely, but this will probably be a transition maybe even a redshirt year for him. I expect his big challenge for the starting position to be next year. And with his physical skills, it will be tough to keep him off the field once he has a strong grasp of the system.

As an aside, I am worn out of all the preseason stuff. With ASU and the Suns. Enough talk, let's play some damn ball!
This is where I am at as well. Enough preseason. Time to play football!
I like what I saw of Trenton Bourguet. Let's see if it translates going forward.