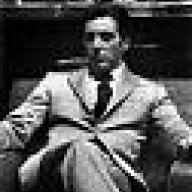 Joined

May 15, 2002
Posts

9,844
Reaction score

10,907
Location
I'll be driving my dad to Oregon during the game so my prediction is we'll win since I can't watch.

In reality my expectation is we'll lose, so far our weakness on defense is more stopping the run than stopping the pass, with CMC and Deebo I suspect that will be an issue.

We might catch a break, Aiyuk is expected to play with a shoulder that he missed last game with but now Deebo is on the injured list with a knee and it's not clear yet if he'll play.
Yes, I have to agree. The Niners are a different animal & coached by a future HOF'er. But, the great Bluto Blutarski said it best. Nothing is over until we decide it is lol. Was it over when the Germans bombed Pearl Harbor lol? It ain't over now. Cause when the going gets tough, the tough get going. Who's with me? LET'S GO!