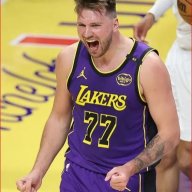 I Want To Believe
Super Moderator
Moderator
Supporting Member
Joined

May 13, 2002
Posts

66,109
Reaction score

14,653
Location
Wasn't sure where to put this. Figure this forum would be okay with all of the Rattler threads.

Rush Complete Unlikely Run, Win ArenaBowl
By JOHN NADEL
06.11.2006

The Chicago Rush took a page out of the Pittsburgh Steelers' book. Matt D'Orazio passed for six touchdowns and ran for two more, and the Rush completed an unlikely run to the Arena Football League championship Sunday by beating the Orlando Predators 69-61 in the 20th ArenaBowl.

The Rush won three straight road playoff games to reach the ArenaBowl - just as the Steelers did last winter before beating Seattle to win the Super Bowl.

After losing six of seven games at one point, it appeared the Rush would miss the playoffs. But they won three of their final four to qualify before their triumphant postseason run.

The Rush celebrated their first championship in six years of existence in a sea of confetti at midfield of the Thomas & Mack Center, where a crowd of 13,476 watched the second-highest scoring ArenaBowl.

It was also the first title for Mike Hohensee, who has played or coached in the AFL in each of its 20 years. He has been a head coach for 13 seasons, including six with the Rush.

Hohensee threw the league's first touchdown pass for the Pittsburgh Gladiators in 1987, and played in the first ArenaBowl. He hadn't been back since.

Mike Ditka, who coached the Bears to a Super Bowl victory following the 1985 season, is a member of the Rush's ownership group.

Orlando coach Jay Gruden failed in his quest to win a seventh ArenaBowl championship. He entered having won four as a player and two as a coach.

D'Orazio completed 26 of 36 passes for 250 yards. Bobby Sippio had 10 receptions for 110 yards and three touchdowns, and DeJuan Alfonzo caught eight for 61 yards and one TD.

Orlando's Joe Hamilton completed 23-of-35 for 291 yards and six touchdowns. Javarus Dudley caught 10 for 117 yards and four TDs and Jimmy Fryzel had 10 receptions for 98 yards and one score.

The Rush led 55-34 following a 31-yard touchdown pass from D'Orazio to Sippio early in the fourth quarter.

Jake Eaton relieved Hamilton after the Orlando starter was shaken up, and threw an 11-yard TD pass to Fryzel. Hamilton returned to the game and scored on a 5-yard run with 4 minutes left, but that was as close as the Predators would get.

Each team scored twice in the last two minutes.

D'Orazio scored on a 5-yard quarterback draw on the first scrimmage play of the second half - after Russell Shaw recovered Chicago's kickoff deep in Orlando territory.

The Predators moved to the Chicago 8 before Dennison Robinson picked off a pass by Hamilton in the right flat and, doing his best Deion Sanders impression, returned it 44 yards for a touchdown to make it 48-28.

It was Robinson's second interception return for a TD in the playoffs.

Hamilton threw a 45-yard touchdown pass to Dudley before Jay Taylor missed the conversion. He would miss another after Hamilton's TD run.

D'Orazio scored on a 1-yard sneak and Dan Frantz added a 23-yard field goal to give the Rush an early 10-0 lead.

Orlando, playing in a record seventh ArenaBowl, was blanked in the opening quarter for the first time, but scored four touchdowns in the second period. However, they trailed by six points at halftime because the Rush put up 24 points in the quarter.

Hamilton threw touchdown passes of 4 and 7 yards to Dudley and a 30-yarder to a wide-open DeAndrew Rubin, and Khalil Carter matched an ArenaBowl record by running 36 yards for another score.

D'Orazio teamed up with Etu Molden on a 24-yard scoring play, and threw scoring passes of 3 and 8 yards to Sippio - the latter with 6 seconds left before halftime.

Taylor missed a 38-yard field goal before Frantz connected from 51 yards away for the second-longest field goal in ArenaBowl history on the last play of the half. He also kicked field goals on the final play of the half in Chicago's previous three playoff games.

The Predators, who reached the playoffs a record-tying 15th straight time, beat Chicago 55-27 at Orlando in their regular-season meeting April 2, holding the Rush to one touchdown in the second half.