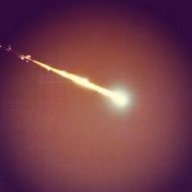 Happy in the pretense of knowledge
Joined

Jul 22, 2002
Posts

14,263
Reaction score

11,535
Andre sat in the studio for about an hour-- pretty interesting:

He had a total of 12 surgeries on both knees (I think almost all micro fracture) --

where Amare had a dime sized defect in one knee -- AW had quarter sized and larger defects -- started with one knee and played on it the whole season -- thinks he screwed up the other by over compensating during that time.

ended up blowing out BOTH achilles tendons during rehabs in an attempt to come back (this was after the Cards released him)

Spent about 2.5 years on crutches continously -- finally has gotten back to where he can walk around un-aided.

Expressed a bunch of dissapointment in how things turned out -- both team and his situation -- thought that after the 98 season, things were only going up.

Still lives here in the valley and is a Cards fan -- doesnt see how they wont be in the playoffs this year. Looking forward to the season.

AW certainly ranks up there as huge draft busts -- but it was more a function of a guy whose knees just couldnt last rather than bad attitude or lack of talent. Sounded like a very smart guy -- doing well in business, etc.
Last edited: