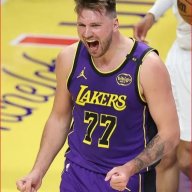 I Want To Believe
Super Moderator
Moderator
Supporting Member
Joined

May 13, 2002
Posts

63,561
Reaction score

10,000
Location

Antiperspirants and Alzheimer's Disease

https://www.webmd.com/breast-cancer/features/antiperspirant-facts-safety#1

Back in the 1960s, a few studies found high levels of aluminum in the brains of people with Alzheimer's disease. The research suddenly called into question the safety of everyday household items such as aluminum cans, antacids, and antiperspirants.

But the findings of these early studies weren't replicated in later research, and experts have essentially ruled out aluminum as a possible cause of Alzheimer's.

"There was a lot of research that looked at the link between Alzheimer's and aluminum, and there hasn't been any definitive evidence to suggest there is a link," says Heather M. Snyder, PhD, senior associate director of medical and scientific relations for the Alzheimer's Association.

According to the experts interviewed for this story, the aluminum in antiperspirants doesn't even typically make its way into the body.

"The aluminum salts do not work as antiperspirants by being absorbed in the body. They work by forming a chemical reaction with the water in the sweat to form a physical plug... which is deposited in the sweat duct, producing a blockage in the areas that it's applied," says David Pariser, MD, professor of dermatology at Eastern Virginia Medical School and past president of the American Academy of Dermatology. "Even [with] nicks from shaving, the amount is so negligible that it doesn't make a whole lot of scientific sense."