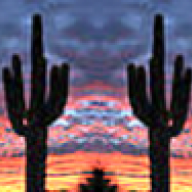 Joined

Sep 16, 2002
Posts

17,827
Reaction score

1,709
Location
As expected, the Suns had two players in the running of All Star votes. Steve was 4th for Western guards, but the two ahead of him are both Point Guards, as well as the two behind him. Marcin came in 5th for Western center.

Western Conference Balloting

Forwards: Kevin Durant (OKC) 1,345,566; Blake Griffin (LAC) 876,451; Pau Gasol (LAL) 470,353; Dirk Nowitzki (Dal) 468,435; Kevin Love (Min) 373,880; LaMarcus Aldridge (Por) 279,500; Tim Duncan (SA) 185,069; Lamar Odom (Dal) 142,830; Danilo Gallinari (Den) 110,245; Rudy Gay (Mem) 95,228.

Guards: Kobe Bryant (LAL) 1,555,479; Chris Paul (LAC) 1,138,743; Ricky Rubio (Min) 397,456; Steve Nash (Pho) 276,268; Russell Westbrook (OKC) 262,186; Kyle Lowry (Hou) 185,584; Monta Ellis (GS) 156,603; Chauncey Billups (LAC) 120,961; Jason Kidd (Dal) 114,924; Manu Ginobili (SA) 111,273.

Centers: Andrew Bynum (LAL) 1,051,945; DeAndre Jordan (LAC) 322,056; Marc Gasol (Mem) 285,525; Nenê (Den) 207,102; Marcin Gortat (Pho) 136,168; Kendrick Perkins (OKC) 99,811.

Eastern Conference Balloting

Forwards: LeBron James (Mia) 1,360,680; Carmelo Anthony (NYK) 1,041,290; Amar'e Stoudemire (NYK) 383,734; Kevin Garnett (Bos) 367,914; Chris Bosh (Mia) 324,605; Luol Deng (Chi) 276,205; Paul Pierce (Bos) 215,020; Carlos Boozer (Chi) 175,828; Andrea Bargnani (Tor) 152,362; Josh Smith (Atl) 119,638.

Guards: Derrick Rose (Chi) 1,514,723; Dwyane Wade (Mia) 1,334,223; Rajon Rondo (Bos) 547,110; Ray Allen (Bos) 382,147; Deron Williams (NJN) 208,697; Jose Calderon (Tor) 132,167; Richard Hamilton (Chi) 111,368; John Wall (Was) 96,606; Kyrie Irving (Cle) 96,346; Joe Johnson (Atl) 66,145.

Centers: Dwight Howard (Orl) 1,600,390; Joakim Noah (Chi) 236,497; Tyson Chandler (NYK) 163,077; Joel Anthony (Mia) 101,307; JaVale McGee (Was) 63,765; Al Horford (Atl) 50,396.
Last edited: