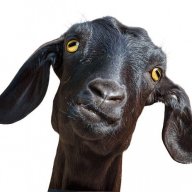 Joined

Feb 1, 2012
Posts

4,902
Reaction score

2,182
Location
ESPN top 100 4 star recruit
. Gets a free ride to a great institution under a great coach and can't seem to realize the wonderful opportunity that has fallen in his lap. Sad, how the kid has probably ruined what could have been good future. I feel sorry for his mom, and dad if he has one. I am sure they are heartbroken that their kid got caught playing gangster delivery drugs with gun in the car. What does it take to get through to these kids who have what most brighter kids would've given anything to have the chance for.
Maybe on the first day at college they should hold up a winning million dollar lottery ticket and show them how easy it is for them to tear it up and throw away their future and a million dollars. They gotta do something that these kids can relate to or be shocked into reality with. Or is it just impossible and they probably did all that can be done?
Or is society behind the times and we should just throw away the pot laws and not consider anything related to that as something wrong or illegal. Maybe it is just so much a part of all athletes lives now that we need to acknowledge that and totally decriminalize it?
Society and government has been fighting this pot thing for 70 years and have done nothing it seems except jail and ruin a lot of people's lives trying to regulate it with laws and prison sentences. Total waste of money, energy, and police man power. I was refused entry to the L.A. Police Academy when I was 21 because I wouldn't write down all the names of people I knew who smoked pot. Just total ignorant approach to a perceive problem that went from bad to worse, highlighted by Ron and Nancy Reagan's naive War on Drugs.
Last edited: