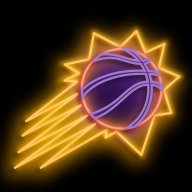 Joined

Mar 8, 2015
Posts

10,365
Reaction score

7,797
There is no evidence to support this and in fact the actual facts point in the opposite direction.
Baloney. We know for a fact we could have traded crowder for 5 2nds to Milwaukee for one, and it was reported several places we could have traded him for Hachimura as well, and since they moved him cheap later I believe it.
As far as Dario - he was almost worthless, but there was no way at all we were resigning him so the idea was to use his salary instead of Crowders in the trade - but the Nets demanded Crowder and we caved for some reason, probably because Ishiba demanded the deal get done.