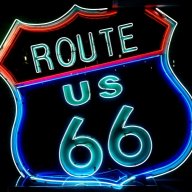 Cruisin' Mainstreet
Supporting Member
Joined

Oct 19, 2003
Posts

106,360
Reaction score

45,713
That's what TNT said in the postgame highlights not only a goaltend but a T for grabbing the rim.

I guess we'll see but I can't recall the last time I saw that called.

I have memory issues with my desktop so I can't screenshot it but I'm convinced Horford fouled Butler at 2.8, but the refs reviewed it and they apparently felt the contact with the right hand was the foul but that was actually before 3 and he wasn't shooting when that started so it should have been 2 shots.
They must have ruled Bam hung on the rim but more like a touch.
xc_hide_links_from_guests_guests_error_hide_media