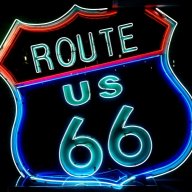 Cruisin' Mainstreet
Supporting Member
Joined

Oct 19, 2003
Posts

90,368
Reaction score

29,191
Help yourself, your quotes on this subject are all over the board. I'm not trying to misrepresent what you've said but up until recently your posts came across exactly as I said. Not once, not twice, not three times but over and over again and across several threads. It's why some of us finally started challenging your comments.

I don't want to go to war with you on this, save all of us some trouble and just search on your own comments from 4 days ago and beyond. Perhaps you intended otherwise but I swear they did NOT make the points you've made the past couple of days. If they had, there would have been no pushback.
Your response is not fair or adequate.
If you one to challenge one or more of my posts do it with a quote. Also do it one post at a time so I can properly respond.
I have had to answer multiple posts to clarify a particular point. If some of the information is repeated it was done to satisfy a question.