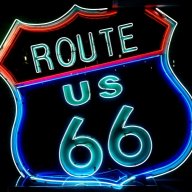 Cruisin' Mainstreet
Supporting Member
Joined

Oct 19, 2003
Posts

90,368
Reaction score

29,191
I am trying to think of an example, but I am coming up short. Who do you have in mind that Centers and Small Forwards would not be able to guard? I am only coming up with guys like Durant, LeBron, Giannis... all of which cannot really be guarded by anyone, but Ayton, Crowder, Bridges do as good of a job as anyone can possibly do.

In general though, there is no "complete" team that has every option for every single situation.
There are a bunch. It can vary on a given night but here are a few: Anthony Davis, Bobby Portis, Pascal Siakam, Jerami Grant, Zion Williamson and Blake Griffin.
The bigger problem is a team like the Bucks can go really big with multiple players like Brooks, Portis and Giannis. Too often Ayton was the primary defender in the middle and susceptible to getting in foul trouble.
Every team is going to have weaknesses but every effort should be made to strengthen those weaknesses.
On the positive side, I think the Suns realize where they are the most vulnerable and plan to fix it.