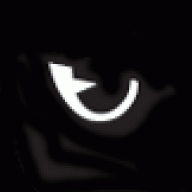 Joined

May 14, 2002
Posts

11,268
Reaction score

12,700
Location
Let's get real for a minute.
Is 40 time the most important skill for an ILB? I would argue its instincts, effort, production and short area quickness vs 40 time. Think 20 yard shuttle and 3 cone.
Below, I have the combine results for 5 NFL MLB/ILB starters (4 are pro bowlers) and Evan Weaver.
Notice the 40 times are all about the same but Evan actually performs at the top in 3 cone and 20 yd shuttle. This shows his short area quickness and combined with his instincts, make him potentially special.
You must be registered for see images attach
There were a lot of people clamoring for these LB free agents this year...take a look at how our guy compares:
You must be registered for see images attach
In fact, Devin White got a 4.17 in the 20 yd shuttle and did worse in the 3 cone than Weaver (White got a 7.07).
Evan had the 3rd best 20 yd shuttle in the 2020 draft and would have been top 4 in 2016, beating out the rest of the group above (except 1 that didn't test).
Devin Bush (last year #10 overall pick) got a 4.23 and 6.93
Ryan Shazier got a 4.21 and 6.98
Chris Borland a 4.27 and a 7.18
Luke Kuechly (similar instincts IMO) ran a 4.58 40, 4.12, and 6.92. All better but not light years better in the last two. .1 second in both
Last edited: